Quick Start User Guide
Please read the Profiles4Care.com Quick Start User Guide below or click on the image to download it:
This guide has been prepared specifically for you, to provide additional support when utilising the Profiles4Care values-based recruitment solution. In addition to this guide, there will be a short video(s) available in your control room to aid your use of this solution.
In the event of having a query that is not covered in this document or via the online videos you can contact a member of the Profiles4Care team on 01342 458542 or info@profiles4care.com.
Step 1. Logging into your account
Go to URL – www.valuesbasedrecruitment.co.uk and click on 'log in' and enter your user name and password, which was sent to you by email from Profiles4Care.
(Please keep these details in a safe place as they are encrypted and will be reset if lost.)
If you did not receive your username and password, please check your junk email folder or let one of the Profiles4Care team know.
Step 2. Your control room dashboard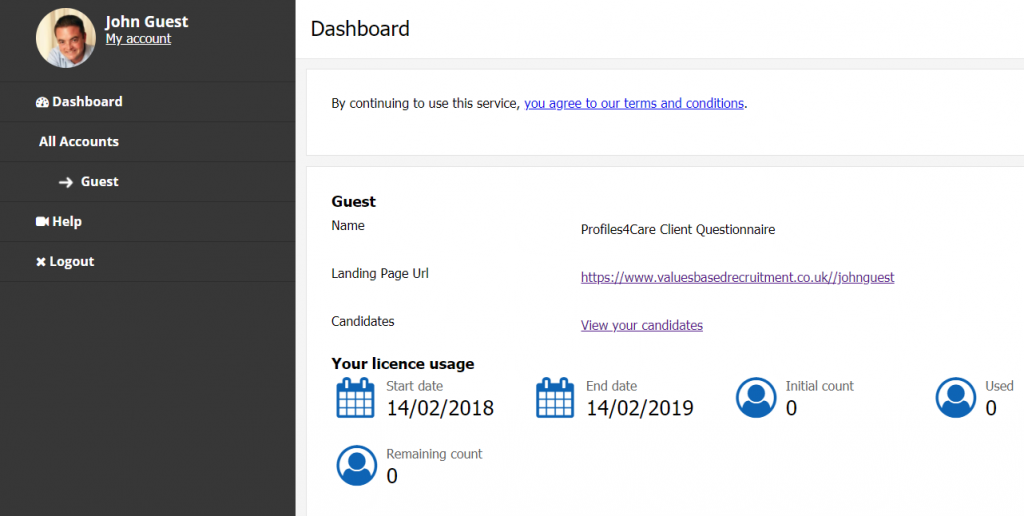 Send your candidates to the relevant questionnaire 'Landing Page URL' to complete the questionnaire. Click on 'Candidates' to view the list of registrations.
Step 3. Viewing your candidates' reports
Click on the name you wish to view. Then scroll down to the reports that are available to you to view.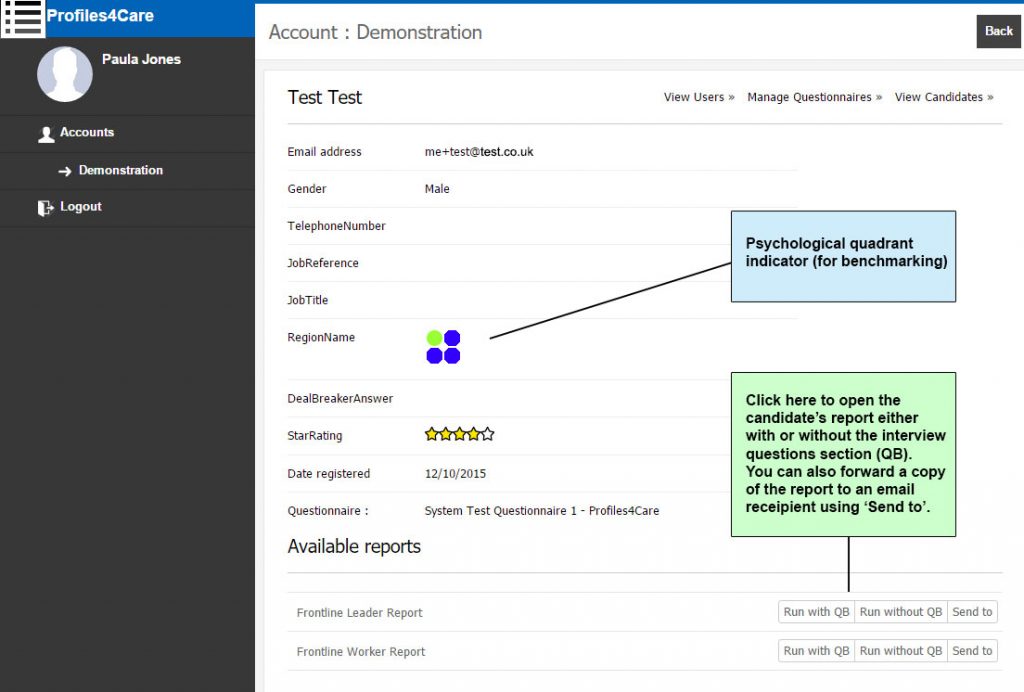 Click on the report you wish to view (either with or without the interview questions section – 'QB') and it will be downloaded to your computer in pdf format. You can also forward a pdf version of the candidate's report by email using the 'Send to' button next to the report.
You can download the full list of candidates' details in csv format using 'Export Candidates' above the list of registered candidates. This does not export their reports, only their details.
If you have any queries, please contact a member of the Profiles4Care team.